Writing Your Way Ahead in Advertising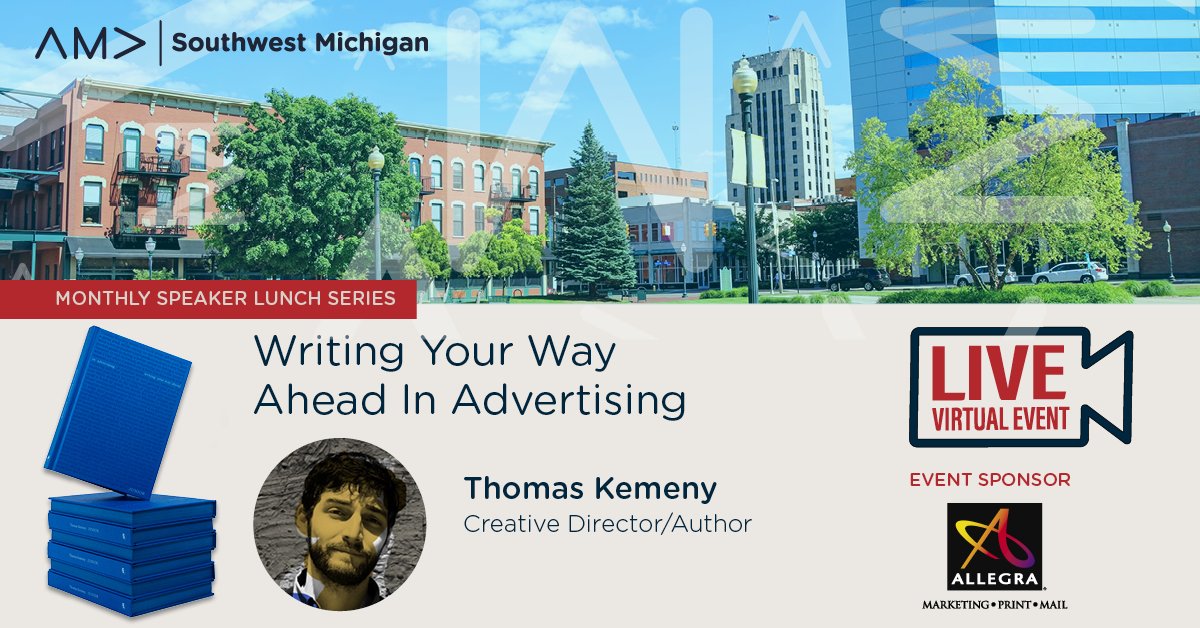 Thomas Kemeny: Creative Director/Author
Thursday, May 20, 2021 ONLINE
About this event
In most careers writing is important. As an advertising copywriter, it's everything. In this talk, Thomas Kemeny, author of the book Junior: Writing Your Way Ahead In Advertising, shows you how to write effective copy with presence, purpose, and charm.
JUNIOR: Writing Your Way Ahead In Advertising
There are a lot of great advertising books, but none that get down in the dirt with you quite like this one. Thomas Kemeny made a career at some of the best ad agencies in America. In this book he shows how he got in, how he's stayed in, and how you can do it too. He breaks apart how to write fun, smart, and effective copy–everything from headlines to scripts to experiential activations–giving readers a lesson on a language we all thought we already knew.
Thomas Kemeny: Creative Director/Author
Thomas Kemeny is a freelance Creative Director/Copywriter currently living in Zoom. He is also the author of the hit advertising book Junior: Writing Your Way Ahead In Advertising. He began as an intern at Crispin Porter + Bogusky, and over the next decade learned everything he could at Goodby, Silverstein & Partners and Mother New York. Since then he's freelanced at many of the best agencies in America as well as direct-to-client.
He's won awards in The One Show, Cannes Lions and Effie Awards. He's created campaigns for everything from Fortune 500 companies to startups. His work has been discussed in the New York Times, NPR, Vanity Fair and a monologue on The Tonight Show. He has an equally impressive list of failures.