Once Upon A Time – Storytelling With Video Workshop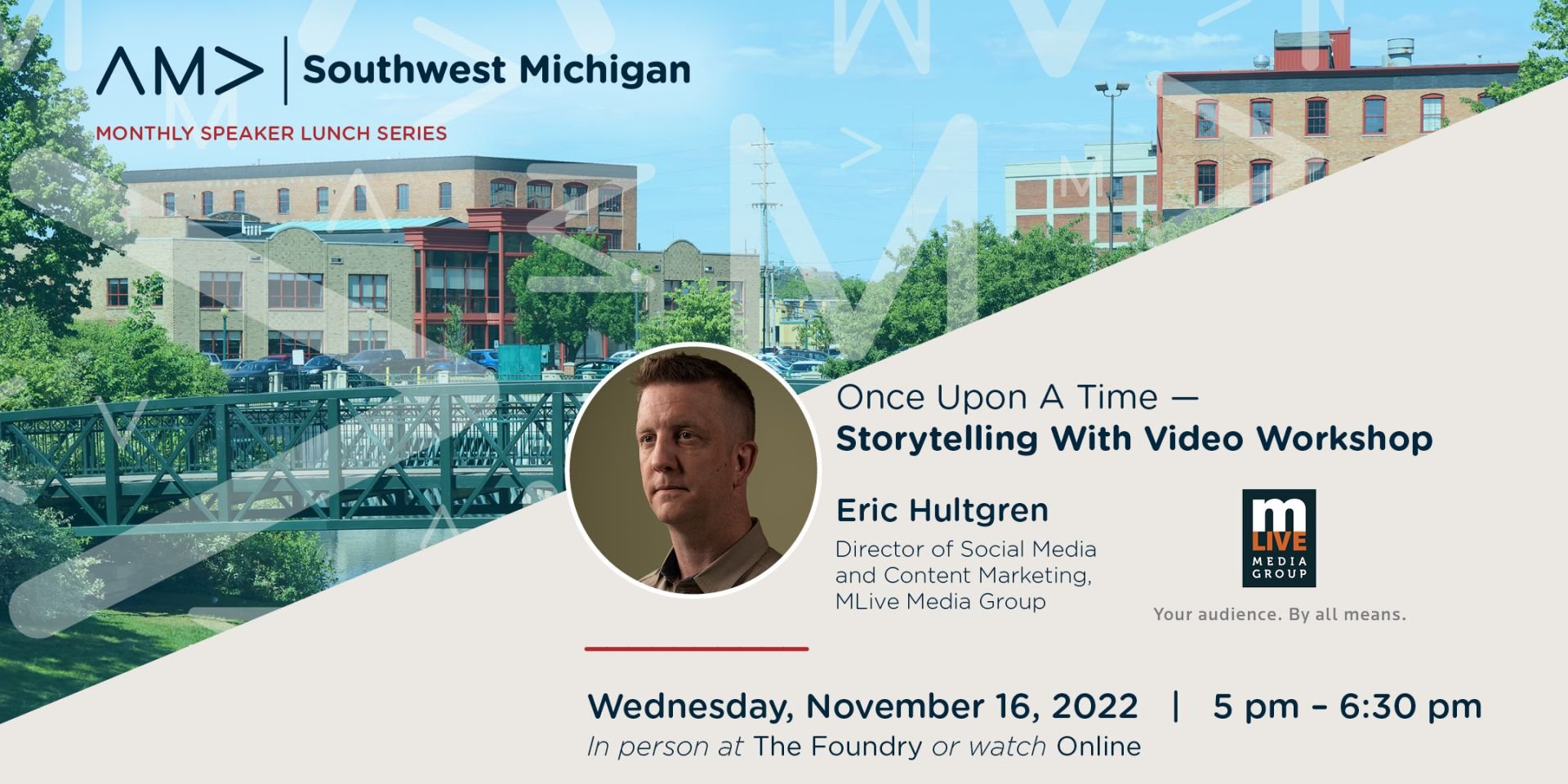 Speaker: Eric Hultgren, MLive Media Group
In Person or Online!
It has been said that good storytellers grip us, but effective storytellers move us. As marketers our job is to get someone to take an action, not passively consume our content. In this workshop session Eric Hultgren, director of brand strategy and social media for MLive will not only teach you how to build a compelling story, but how to scale it. Eric will also show that the hierarchy of video has been broken, allowing a democratization of content where it isn't glossiest, most expensive that wins – it's the one that makes us care.
ABOUT THE SPEAKER:
Eric Hultgren is the Director of Social Media and Content Marketing at the MLive Media Group. Eric is a driven market leader focusing on how human beings can connect pragmatically using technologies available right now. For Eric, "everything is marketing" is not just a catchphrase, but a lens through which he can view the world around him.