How to Supercharge Growth with Podcast Interview Marketing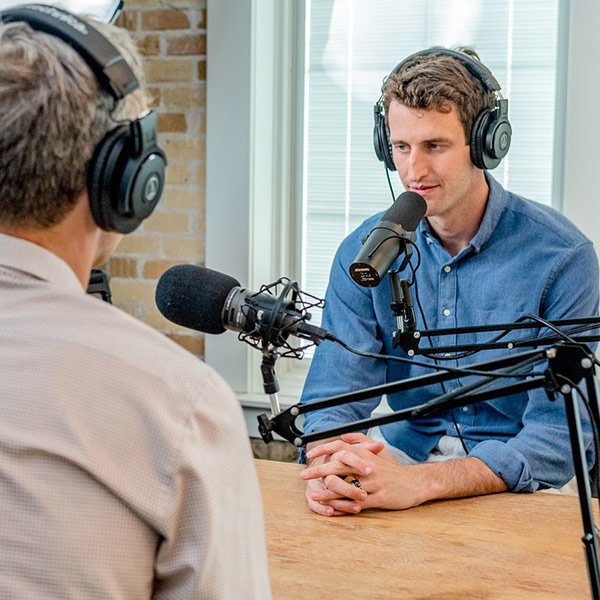 Speaker: Thomas Schwab, Chief Evangelist Officer, Interview Valet at View From the Top
Thursday, January 17th, 2019 – Luncheon at Fetzer Center, 11:30am – 1pm
Podcast and online radio sound interesting, but how do you leverage them for maximum results with a minimal investment of time and capital? Drawing upon the lessons learned from guest blogging, you will learn how to leverage other established audiences to gain massive exposure, earn powerful backlinks, and convert 25x better than blogs. Forget about cutting through the noise, you can get in on the conversations that your ideal customers are already listening. As an expert guest using the Podcast Interview Marketing framework you can create powerful evergreen content that can easily be repurposed.
Three key takeaways:
The simple algorithm to identify the best podcast on which to be interviewed
The 5 steps to turn passive listeners into active visitors and engaged leads
How to repurpose a 30-minute podcast interview into a month of content
In this noisy digital world, it's increasingly difficult to break through the noise. Often we just add to the noise. Instead, consider getting in on the conversation your ideal customers are already listening. Talk directly to prospects by being featured as a guest expert on targeted podcast interviews. Tom Schwab is known as the father of Podcast Interview Marketing. The author of the book Podcast Guest Profits: How to grow your business with a targeted interview strategy, Tom presents often including at the INBOUND Conference and most recently at Harvard's first podcast conference. As a Navy veteran whose first job out of college was running nuclear power plants, Tom views himself as an inbound marketing engineer. Using audio podcast interview much like guest blogs his company, Interview Valet has provided their clients with conversion rates 25 x better than blogs. They serve leading authors, consultants, and brands including Simon & Schuster, HubSpot, and Lockheed Martin. A graduate of the United States Naval Academy at Annapolis, he earned a Bachelors of Mechanical Engineering with honors and attended the Haworth College of Business for graduate school. Tom has been interviewed on over 1,200 podcasts from his home just outside Kalamazoo MI where he lives with his wife and two miniature donkeys.