Digital Marketing & Sales CRMs: How to unlock the power of your CRM data to market smarter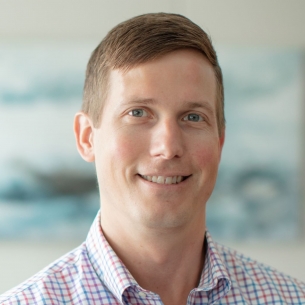 Speaker: Andrew Miller, VP of Strategy, Workshop Digital
ONLINE ONLY EVENT: Thursday, February 17, 2022
About this event:
Marketing teams need as much data as possible to generate high quality leads in a sales-driven organization. At the same time, CEOs are demanding greater accountability for marketing spend. As marketers, we are used to this kind of pressure and we have more tools than ever to track the entire customer journey "from click to close." So why aren't more teams connecting marketing metrics to business outcomes?
Andrew will share a framework and tools for integrating marketing results with sales performance in your CRM to help you get the most from your digital investment.
This session is for you, if you…
– Can't see the ROI of your digital strategies. With lead source and opportunity data, you'll know which channels are performing best.
– Need more data for budget planning. A measurable funnel helps you fight for your budgets and justify an increase.
– Have misaligned sales & marketing teams. Eliminate finger pointing when everybody's on the same page about lead quality and close rates.
ABOUT THE SPEAKER:
Andrew Miller, VP of Strategy, Workshop Digital
Andrew is a data-driven marketer, speaker, and problem solver. He co-founded Workshop Digital in 2015 and as the VP of Strategy he devotes his time to developing new tools and strategies to help Workshop Digital's teams and clients achieve their goals. Andrew regularly speaks to marketing and professional audiences with an authentic, passionate message to raise their collective marketing intelligence.
Andrew collects hobbies and devotes his time to his family, competing in triathlons, amateur gardening, and mentoring Richmond youth as a member of the Junior Achievement of Central Virginia board of directors.