Crafting Messages to Change Behavior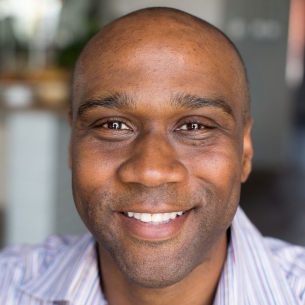 Speaker: John McNeal, Founder & Creative Lead at 2reveal
Wednesday, September 15, 2021 -- 11:30am - 1pm
Many have experienced the bitterness that comes after someone says they need time to "think about it" only later to learn they chose someone else. This occurs at the corporate level in marketing presentations and pitches, but also at the personal level as students vie for jobs in highly competitive fields.
Why does this happen and how can you turn the tides in your favor with a message that is convincing and memorable? The key is understanding the roles of rationale and emotion as it pertains to decision-making. This matters not only for your business but your personal brand — how you market and sell yourself.
In this interactive talk, you will learn from marketer, storyteller, and animator how to influence and persuade your audience with the right message.
In this talk you will learn:
• The ROI of effective storytelling
• Motivators which drive decision-making
• Elements which create persuasive messages
John McNeal, Founder & Creative Lead at 2reveal
To understand John, imagine he is at the center of
a Venn diagram consisting of storytelling marketer, improvisational artist, and life coach. In 2002, he founded an animation marketing agency called 2reveal and he enjoys investing in others by encouraging their creativity. A "rational creative," John holds a Bachelor of Science in Architecture from The Ohio State University.
While his high energy and enthusiasm are natural traits for a business owner and public speaker, John has a unique, fresh, authentic spark that makes him not just enjoyable to spend time with, but skilled at leading people into what may feel like new territory, making them comfortable, and helping them achieve their goals.
John has been privileged to speak at Columbus AMA, Michiana AMA, PittsburghAMA, Making Midwest Creative Conference, Vistage CEO peer groups, Texas Medical Center Innovation incubator, McGraw-Hill Education, ColumbusAMA, NAIOP, Columbus Realtors Association, American Society of Highway Engineers, and Innovate New Albany.