Rise and Grind Coffee Connection (Spring Edition)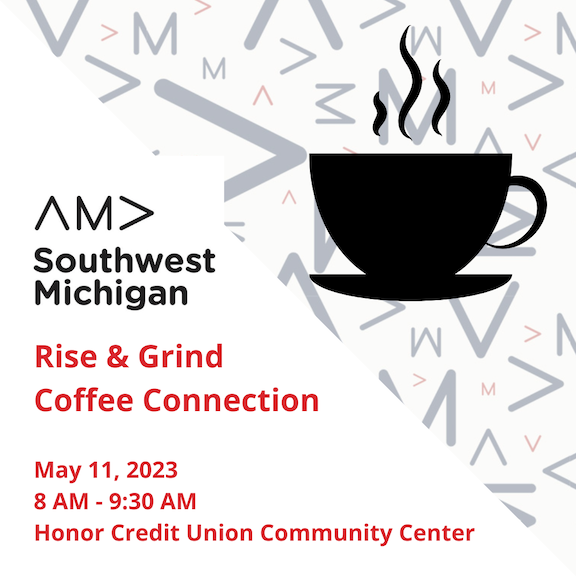 Join us at the Honor Credit Union Community Center. The coffee is on us!
8am - 9:30am
Some things are just better in person. AMA Southwest Michigan presents Rise & Grind Coffee Connection as an opportunity for marketing professionals to make new friends, build new partnerships, and exchange ideas in a comfortable and intimate environment. Whether you're interested in our community for networking. skills development, or professional growth – let's chat! Special guest Matt Weingarden, Senior Vice President of Communities & Journals for the American Marketing Association, will be joining us to showcase some of the amazing resources AMA offers to enhance your marketing career and answer any questions you may have.
All are welcome! Whether you're a new AMA member, a guest, or a long-time member of our community, you're invited to join us for coffee and conversation!
Click the Register button to RSVP! We look forward to seeing you!
THANKS TO OUR EVENT SPONSOR – ALLEGRA!