Six Trends Defining the Future of Communications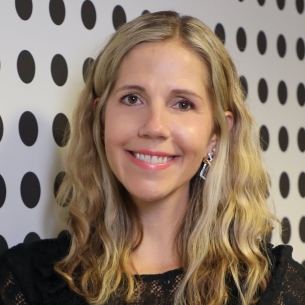 Speaker: Nikki Little, Senior Vice President, Franco
In Person or Online!
In the past several years, the role of PR and marketing professionals has drastically shifted thanks to downsizes in media newsrooms, constant changes with social media platforms, blurred lines between PR/marketing/advertising and pandemic-related changes that affect communications…just to name a few. Now that we've entered 2023, what is the future of communications, and what trends do PR/marketing professionals need to pay attention to? Nikki Little, senior vice president at Franco, will talk through six trends to help guide attendees' PR/marketing strategies and get them thinking about how to show results efficiently and effectively.
ABOUT THE SPEAKER:
Nikki Little is an integrated communications professional with more than 15 years of experience and is the senior VP at Franco, an integrated communications agency in Detroit. At Franco, she oversees several client programs, leads the agency's marketing efforts, manages and guides the professional development of several Franco team members and serves on the agency's executive leadership group. Outside of Franco, Nikki is an Impact100 Oakland County board member overseeing member communications. She also publishes The MichComms Report, a bi-weekly e-newsletter for marketing and communications professionals in Michigan.