Crawl, Walk, Run: How to Implement Effective Email Marketing Campaigns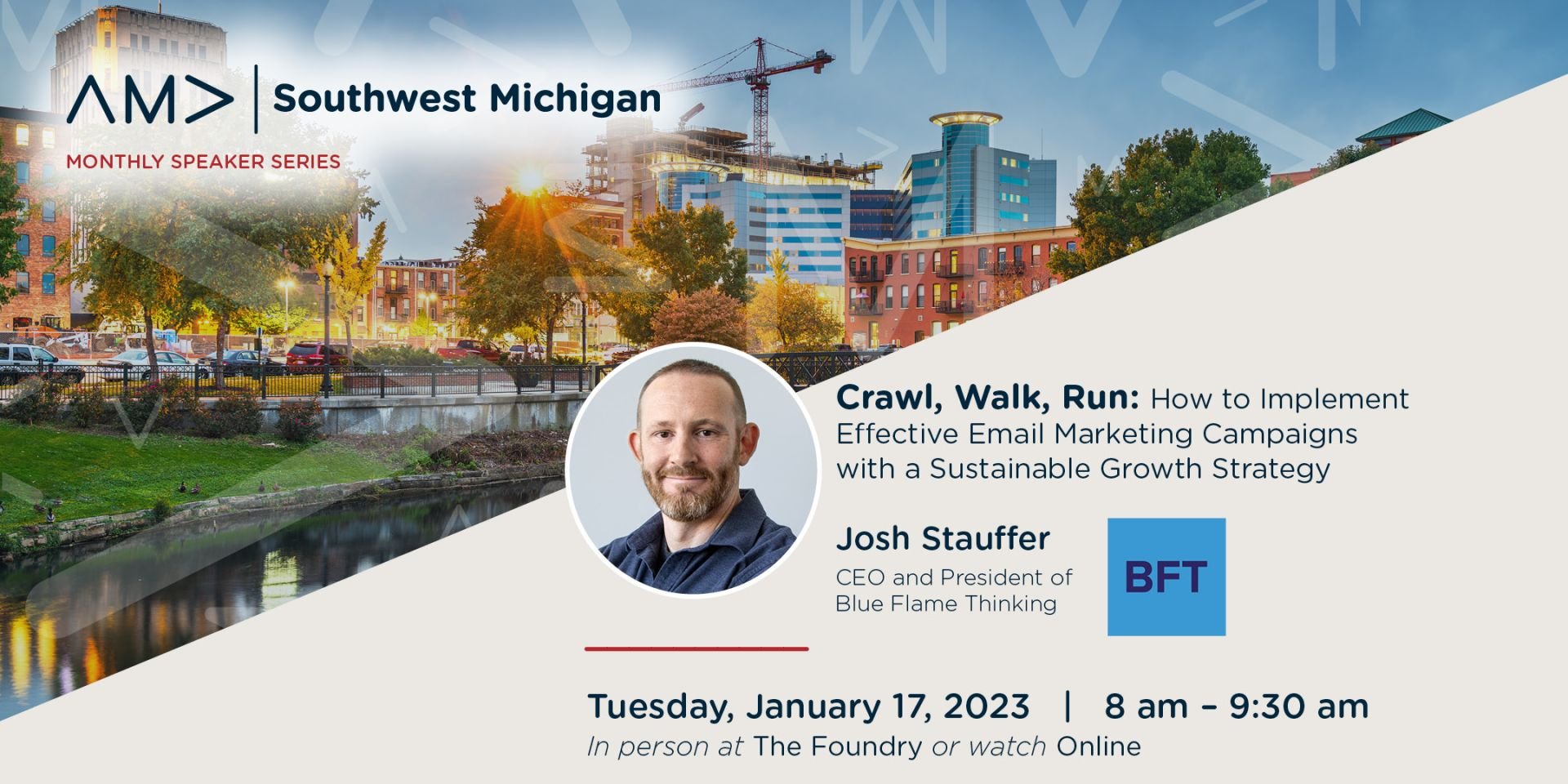 Speaker: Josh Stauffer, Blue Flame Thinking
In Person or Online!
Email marketing can be one of the most effective customer touchpoints that any B2B marketing team has at its disposal, but many organizations struggle to start utilizing this channel. I've worked with Fortune 500 companies without any CRMs or lists, small businesses that have tried email in the past and been overwhelmed by the effort, and organizations with massive un-groomed and non-compliant purchased lists. Marketers sometimes focus on the technology, the workload, and personal preferences about email instead of getting started and creating traction.
Join us to learn how to:
– Audit the state of their email marketing and the opportunities they already have available for implementation.
– Identify the right place to start and implement the next-best step in their email marketing while setting measurable baseline goals.
– Mature using the crawl, walk, run methodology and sustainable practices of continuous iteration.
ABOUT THE SPEAKER – Josh Staffer, Blue Flame Thinking
An optimistic believer in the transformative power of digital on the landscape of B2B marketing, Josh brings over a decade of agency experience to his role as CEO and President of Blue Flame Thinking. He has the hands-on experience of a former programmer mixed with the sharp instincts of a dedicated client partner. Both of which help him focus the agency, and its relationships, toward the future. Josh started making things at a very early age. His formative years were filled with hours of sketching, carving, building, painting and traveling.