Show Up and Let Your Vulnerable Self Be Seen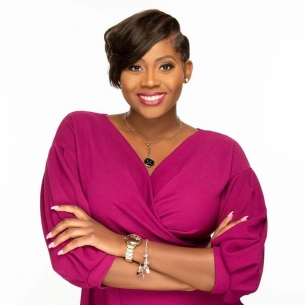 Speaker: Menyon Byrd, M.S., SHRM-CP, MISHRM
Wednesday, November 17, 2021 -- 11:30am - 1pm
With the life-altering events in today's society, people are noticing how accustomed our nation has become to not let their most vulnerable self be seen. Whether professionally or personally, there is a deficit of vulnerability that needs to be addressed. As HR professionals, we are the catalyst to help bridge differentiating employees together to discuss sensitive topics within our organizations. However, some lack the courage and empathy to be vulnerable and to lead such change within their institutions.
Join Menyon as she shares insights on:
Educate and bring more awareness towards different characteristics of diversity (racial, culture, and sexual orientation/ gender)
What does it mean to be vulnerable?
How to facilitate vulnerable interactions in your organizations.
What does it mean to be an ally, and how to become one within your organization
ABOUT THE SPEAKER:
Menyon Byrd received her Bachelors in Human Capital and Society from Michigan State University; and received her Masters in Human Resource Management and Organizational Development from Eastern Michigan University. Within her current HR Career, she is now the Employee Relations Lead at PMA Consultants. A few of Menyon's HR expertise includes Employee Engagement, Organizational Change, HR Strategy, Performance Appraisals, Immigration, and DE&I. Menyon is the Diversity Director for MISHRM and GAASHRM, and a member of the National Association of African Americans in Human Resources – Detroit Chapter. She is passionate about inclusion and solving significant workplace disparities within Corporate America. Menyon believes in and leads difficult conversations to provoke authentic dialogue. Menyon was a speaker at the 2020 MISHRM conference and spoke around sensitive topics regarding DE&I. Since then, she has been asked to speak to several companies including, Consumers Credit Union in Kalamazoo, MI.